Sir Grout Tampa Under New Leadership: Brian Fultz Brings Years of Remarkable Experience to the Franchise
Under his new leadership, the company will continue delivering the best hard surface restoration services in Tampa, Florida.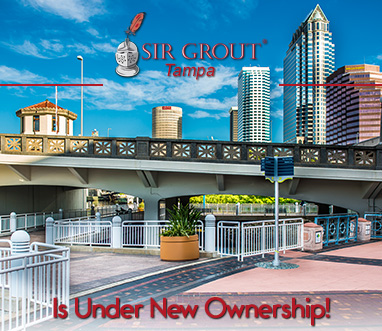 TAMPA, FL – (05/06/2022 7:00 AM EST) — Sir Grout, the leading company in the hard surface restoration industry, is proud to announce that Brian Fultz will be Sir Grout Tampa's new leader.
Fultz has a long trajectory leading Sir Grout franchises in other territories, such as the Dallas-Fort Worth area, SW Florida, and Washington D.C. He is an expert businessman and owner of several successful companies. With an impeccable career in customer-oriented services, Fultz upholds great values and works closely with his team to improve each day. Under his leadership, Sir Grout Tampa is going in the right direction. Fultz is committed to keeping its loyal customer base happy, providing top-quality services from start to finish.
Fultz is overjoyed to be leading Tampa's franchise. "For the past few years, Sir Grout has become my family," he said. "I am very happy with what we have accomplished thus far, and now, I have the opportunity to expand Sir Grout Tampa even further. This amazing hard surface restoration franchise has given my team and me the tools to offer the best services, and we'll continue bringing the best to all of Tampa's residents. We are confident that we can provide all our loyal customers the attention they deserve."
Fultz is certain that the franchise's future is bright and said, "We have a highly trained team, and we are striving to become even better. With all the experience we have acquired over the decades, we are ready to give our clients outstanding
hard surface restoration
services. Sir Grout Tampa is stronger than ever."
Sir Grout launched in 2004 with a clear vision. Since the beginning, they have focused on bringing the best customer experience. Their excellent products and procedures have revolutionized the hard surface restoration industry, providing outstanding, cost-effective solutions to countless satisfied clients throughout the years.
The company was delighted to hear that Brian Fultz would be taking the reins of the Tampa franchise, and they shared their thoughts and said, "We are thrilled to have Brian at the helm in Tampa. He has always been a great asset to the team, and we are certain this franchise will thrive under his leadership."
Under Fultz's leadership, Tampa locals can continue enjoying the phenomenal hard surface restoration services Sir Grout provides. Thanks to the company's advanced methodologies, high-end equipment, and top-notch products, the franchise will continue to offer reliable solutions for both commercial and residential settings with a new perspective. Sir Grout's techs undergo rigorous training to provide the best services possible.
Residents in the Tampa area who wish to learn more about Sir Grout Tampa can find all the necessary information by visiting
www.sirgrouttampa.com
. This website has an intuitive interface and can be easily accessed from any electronic device. It contains testimonials, reviews from previous customers, a photo gallery, and all the details visitors would want to know. To schedule a free evaluation, interested customers can fill out the "Request a Quote" form or call them at
(813) 948-2488
.
Interested in becoming a franchisee and being a part of Sir Grout's big family, then contact one of Sir Grout representative by filling out the
"Speak to Us About Franchising"
form on this page. Learn how to get started with a Sir Grout franchise today.