Welcome to the living rooms category for the Sir Grout Tampa Blog. Here you'll find blog posts related to living rooms with stone, tile, and wood surfaces that we've restored. See the amazing transformations with the included before and after pictures. Feel free to share and leave your comments.
Published June 30, 2018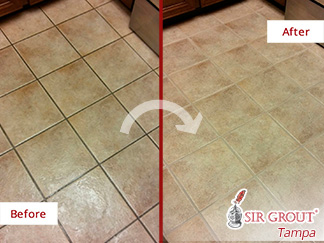 These Floors Said Farewell to Accumulated Grime Thanks to a Grout Sealing in Sun City Center, FL
Grout is a mixture of sand and cement. As a result, if not properly sealed, it can absorb water and bacteria, causing it to stain. Sealing your grout is the best way to keep it in good condition and protected for years.
READ MORE
Published February 28, 2018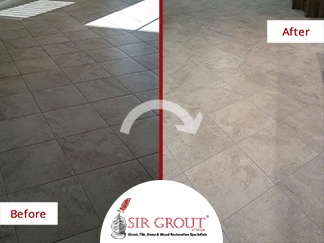 Look How This Tile Floor Recovered Its Amazing Appearance After a Grout Cleaning Service in Land O' Lakes, FL
This family from Land O' Lakes, FL, was looking for a big house to move into. They had been searching for a couple of weeks until they finally found the perfect one: a big, beautiful house that had everything that they were looking for.
READ MORE