Welcome to the travertine category for the Sir Grout Tampa Blog. Here you'll find blog posts related to travertine surfaces that we've restored. See the amazing transformations with the included before and after pictures. Feel free to share and leave your comments.
Published August 29, 2018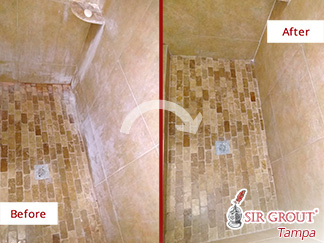 Our Stone Cleaning Professionals in Land O' Lakes, FL, Gave This Shower a Second Chance with the Most Advanced Techniques
Many homeowners have turned to travertine when remodeling the floors in their house. It offers a stylish option as one of the oldest building materials in existence, adding a sense of prestige and age to the environment. It is a sedimentary rock that is formed from limestone, and as such, it is durable and versatile.
READ MORE
Published April 30, 2018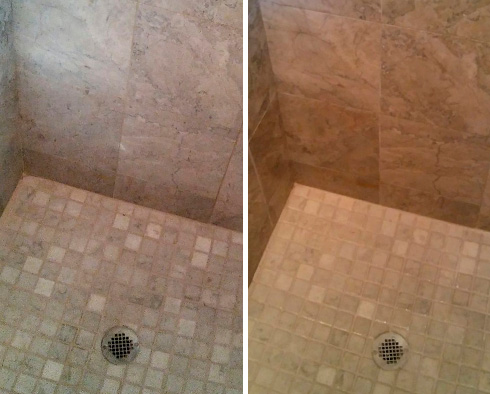 Grout Cleaning in Clearwater, FL: The Best Solution to Change the Look of Your Travertine Shower
A house is oftentimes the biggest investment most people will make in their lives. Keeping a property in excellent condition is a great way to protect that investment; Besides, who doesn't like to show off their home every now and then?
READ MORE