Welcome to the Regrouting category for the Sir Grout Tampa Blog. Here you'll find blog posts related to stone and tile surfaces that we've restored. See the amazing transformations with the included before and after pictures. Feel free to share and leave your comments.
Published August 12, 2018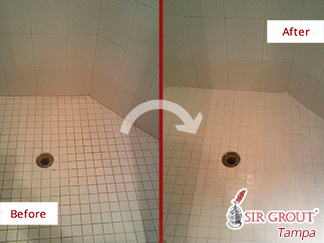 Dream Vacations from Now On in a Revamped Beach Condo Thanks to Our Clearwater Grout Sealing Service
A young businessman jumped on the opportunity to buy a beach condo in Clearwater, FL, for his family. Though at first the fixer-upper looked to be too much for him to handle, all it needed was a bit of cleaning and the extra touch of our Clearwater Grout Sealing services to look as good as new.
READ MORE
Published July 05, 2018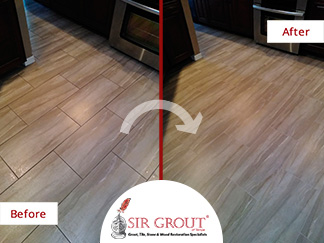 This Run-Down Floor Received an Outstanding Transformation Thanks to Our Grout Cleaning Service in Lutz, FL
Porcelain wood tile is a cost effective, versatile alternative to any hardwood or laminate floor. It has become a hot trend in recent years for homeowners who want the elegance of hardwood but prefer the convenience of tile.
READ MORE