Welcome to the Sir Grout Tampa Blog where we discuss topics of interest pertaining to the hard surface restoration industry.
Published May 21, 2015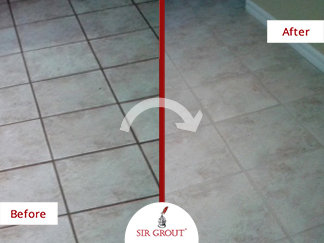 Tile Floor Restoration Saves Tampa Homeowner a Staggering $7,635
Did you know it's advantageous to restore your floor before selling your home? Having a floor that looks like new is certain to increase the value of your house. Further, when showing your home to potential buyers, the little things can make a world of difference. Luckily, by simply having it restored, you can improve the look of your floor without the headaches and stress involved in replacing it and without paying a fortune.
READ MORE