Welcome to the commercial category for the Sir Grout Tampa Blog. Here you'll find blog posts related to stone, tile, and wood surfaces that we've restored in commercial properties. See the amazing transformations with the included before and after pictures. Feel free to share and leave your comments.
Published September 20, 2018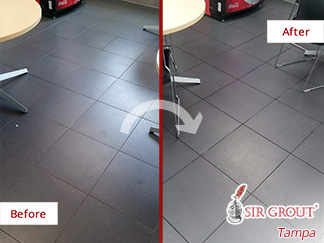 Bringing A Car Dealership's Productivity Back Up with Our Top-of-the-Line Grout Sealing Service in St. Petersburg
Most people fail to see the importance of having a break room in the workplace. They serve the purpose of providing a much needed mental and physical break from the stress that comes with work. Those businessmen who invest wisely in their break rooms almost immediately see the difference in productivity and satisfaction.
READ MORE